Almost 700,000 people marched through Westminster on Saturday in the name of a 'People's Vote' on Brexit. The demonstration was the largest in the country since the anti-Iraq war protest in 2003.
Protestors, who came from all around the country, were demanding a second referendum on whether or not Britain stays in the European Union. Young and old joined the movement which exceeded estimate numbers and put central London on hold for the day. At midday, protestors were still flooding past Parliament in their thousands.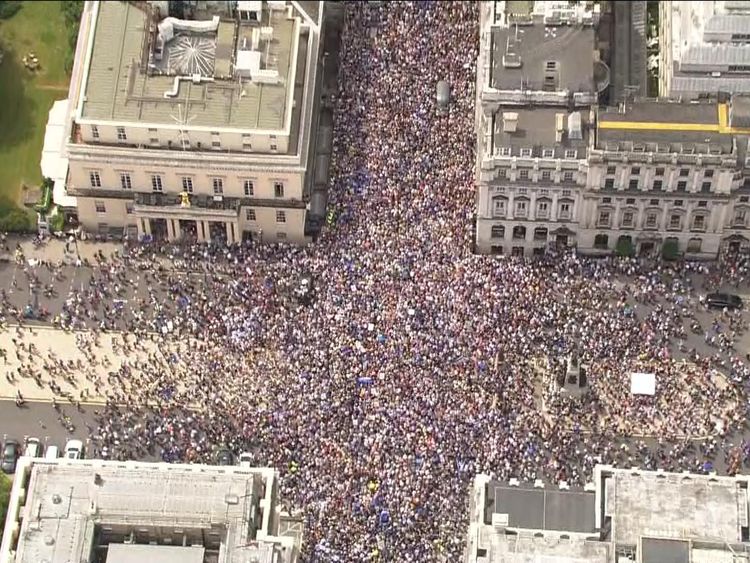 Liberal Democrat leader Vince Cable, who is currently the only frontline party leader advocating specifically for a second referendum, said that "people have woken up to the potential disaster [that is Brexit]". He was among fellow politicians from all parties in the march, including Labour's Luciana Berger and the Conservatives' Anna Soubry.
Whether or not the protest will make either the government or the opposition re-think their policy on a second referendum remains to be seen, though it is unlikely.
A pro-Brexit counterprotest in Harrogate, which was organised by Nigel Farage, saw roughly 1,200 attendees in comparison.