I knew what I signed up for when I decided to go to France. The country is notorious for its never ending cycles of forms and heaps of pointless paperwork. I've been here two weeks and it feels like all I've done is just chase people up for signatures and print my bank statement everyday. For anyone that has never experienced dealing with French administration, here's a short video which accurately details the struggle of trying to establish yourself in France:
Nothing is simple here. NOTHING.
And it feels like they want to see a bank statement every time you blink. Want to live here? Bank statement. Want to apply for a job? Bank statement. Want to rent a bike? Bank statement, s'il vous plait. Want to breathe the French air? You'll need a bank statement.
To illustrate my point, I'll briefly describe how difficult it was for me to get set up here.
First things first, I arrive at the student accommodation. The only information I've been given about at this point is that my rent will be around 240 euros a month. So I have no idea what to expect or bring. The first thing the lady at the reception desk asks, "Have you got your bank statement, a copy of insurance policy and 4 passport style identity photos?" I had none of these items, the reason being that no one ever mentioned I'd need them. Luckily, it wasn't much of an issue so long as I promised I'd sort it the following week. I ask for the wifi password and I'm informed I need to get my student card from the University before I'm granted access to their sacred wifi. This didn't seem much of an issue at first as I was going to the University to enrol in a few days anyway. After all, I'd sent the University everything they needed to be able to enrol me and create my student card months ago, so it should all be ready for the first day, shouldn't it? Wrong. Very, very wrong.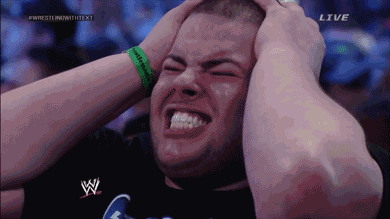 To get my student card I needed to fill in a document with my choice of modules and arrange a meeting with my coordinator who would approve my choices. Few problems here: first of all, I couldn't choose my modules because I couldn't access the module information since it was all online and my accommodation wouldn't let me access the internet. Secondly, I had to take a placement test the week after to see if I could take a module in translation so I couldn't possibly fill in my module choices as I didn't know what I was allowed to take.
Oh and guess what you need to be able to sit the placement test? YOUR F****** STUDENT CARD. Thankfully, my coordinator signed off my module choices and told me to just modify it at a later date. So I return to the study abroad office with my signed document and they tell me to come back next week for the card. This was when I had to use some serious negotiating skills as I'd went nearly a week without internet and I was starting to get the shakes. In short, I had to lie and say I had an exam the next day and needed it before then. Shockingly, they relented and let me have the card.
This was just one of many administrative battles I have faced since arriving in Montpellier.
Top tips-
Bring copies of your bank statement, passport, insurance, EHIC etc even if you don't think you'll need them.
Reach out to your coordinator before you arrive and begin to build a good rapport. This will make them more likely to help you.
Be prepared to just wing it for the first few weeks.