Eric Lomax was a British soldier during the Second World War who experienced extreme violence as a Prisoner of War in Japan.
After years of his life were spent battling his trauma alone, he secured help and forgave one of his torturers. His story is fascinating, and he's even had a film made about him starring Colin Firth – The Railway Man – yet he is not widely known.
Lomax was stationed in Singapore and operated signals equipment for the Allies. He was taken captive by Japanese soldiers during the Fall of Singapore in 1942, where he would be taken to a prison camp to build what was known as the Death Railway.
This railway is infamous, gaining its nickname due to the thousands of deaths from exhaustion and malnutrition of the prisoners who constructed it. 
A group of the prisoners, including Lomax, were found with a radio receiver made out of spare parts, and a map of the camp with an escape route. They were interrogated and Eric was targeted.
He faced daily waterboarding and ruthless beatings, leaving him with multiple broken bones.
However, there was one torturer who stood out to him the most: Takashi Nagase.
Nagase was an interpreter for the Japanese and he withheld information that the radio could not send signals. This would have shown that the prisoners were not in contact with the Allies, and would have saved Lomax from the brutal torture.
Three years later when the camps were liberated, Nagase lied to the British officers, saying that his only involvement was merely interpretation. He avoided prison and helped the Allies identify dead soldiers' bodies in the camp's mass graves.
After the war, Eric met his second wife, Patti, and refused to talk to her about what happened to him. Patti has told of Eric's haunting nightmares (one on their wedding night), but said she knew very little about their cause.
Patti could see that her husband was deeply traumatised and was determined to find help for him. 
She then encouraged Eric to join the Medical Foundation for the Care of  Victims of Torture in 1987, which is now known as the Freedom from Torture charity. This was a great first step for Eric in dealing with his internal suffering.
It was also his wife who initiated contact with Nagase. He had felt extreme guilt since the war, but completed charity work such as building a Buddhist temple near the prison camp, making him feel as though he had repented enough.
Patti could not believe this as her husband was still deeply impacted by Nagase's actions.
The two men eventually met up in Thailand in 1993. Lomax was still feeling resentment and had intentions on getting revenge. However, Nagase's regret was overpowering, with him sobbing to Lomax in apology.
Lomax decided to forgive his torturer in that moment.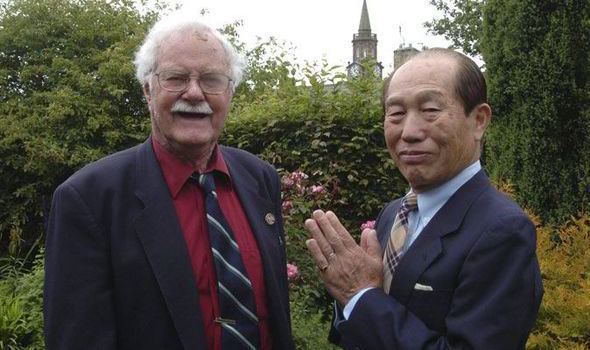 Eric and Takashi became good friends for the rest of their lives, with Lomax passing in 2012 and Nagase in 2011. Because of this forgiveness, they both managed to find a state of peace in their painful trauma. 
This is a powerful story and should not be lost in history. Eric not only managed to help himself, but also Takashi and those who were desperate to help him, like Patti. In the midst of negative history, his story offers hope and inspiration to many. 
Lomax included his story on The Forgiveness Project, which aims to help others transform the pain and trauma in their own lives with real life stories.