Political parties are a bundle of spin and policy and confusion, so we've got you covered if you're trying to find out what's what.
The Labour Party was founded in 1900 and calls itself socialist, meaning they are in favour of nationalisation (public/government ownership of industry), a welfare state and taxing those who are well-off.
Currently (December 2017), Labour has more than half a million members – people who are officially a part of the party and pay a fee to be one – and is considered the largest party in Western Europe. This surge in membership numbers came following the election of Jeremy Corbyn as the leader – a controversial move that was made by party members who are able to vote for who they want their leader to be.
In Parliament, the Labour Party has a body too. They are the Parliamentary Labour Party (PLP) and are made up of MPs who work in Parliament to serve their constituencies. The PLP is important as they are who the media pays attention to, so it is important for the PLP to support their leader and vote with their leader in the House of Commons on new laws, whether Labour is in government or not.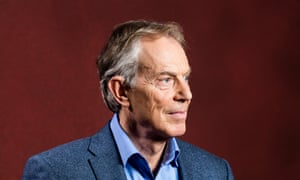 Famous Labour Prime Ministers and their achievements have been:
— Tony Blair, Prime Minister from 1997 to 2007 and Labour leader from 1994 to 2007. Main achievements: introducing a National Minimum Wage, the Human Rights Act and devolution, meaning that Scotland and Wales now have their own 'Parliaments'.
— Clement Attlee, Prime Minister from 1945 to 1951 and Labour leader from 1935 to 1955. Main achievements: the establishment of the NHS following World War Two, the promotion and establishment of NATO and pushing the USA to take an active role in the Korean War where it could make a difference to the spread of communism.
— Harold Wilson, Prime Minister from 1964 to 1970 and again from 1974 to 1976. Main achievements: would not allow British troops to serve in the Vietnam War, the abolition of criminal punishment (the death penalty), which was pushed for by backbench MPs and promoted the Open University for adults who missed out on the opportunity to gain a higher education.