Following America's latest mass shooting, President Donald Trump has been forced to listen to survivors and the families of victims in a 'listening session'.
The session took place in the White House where student protestors stood outside to pressure the famously pro-gun President to act on guns. It was an emotive event, with students from the most recent mass shooting in Parkland, Florida telling Trump of their unnecessary ordeal in the hope that he will restrict the wide access to guns in the US.
Among those who were granted an audience with President Trump was Cary Gruber, the father of student Justin Gruber who was caught up in the Parkland attack, who pleaded with Trump to change the law. He said: "If you're not old enough to buy a drink, to buy a beer, you should not be able to buy a gun at 18 years old," before adding "please, Mr. Trump, these are things we have to do."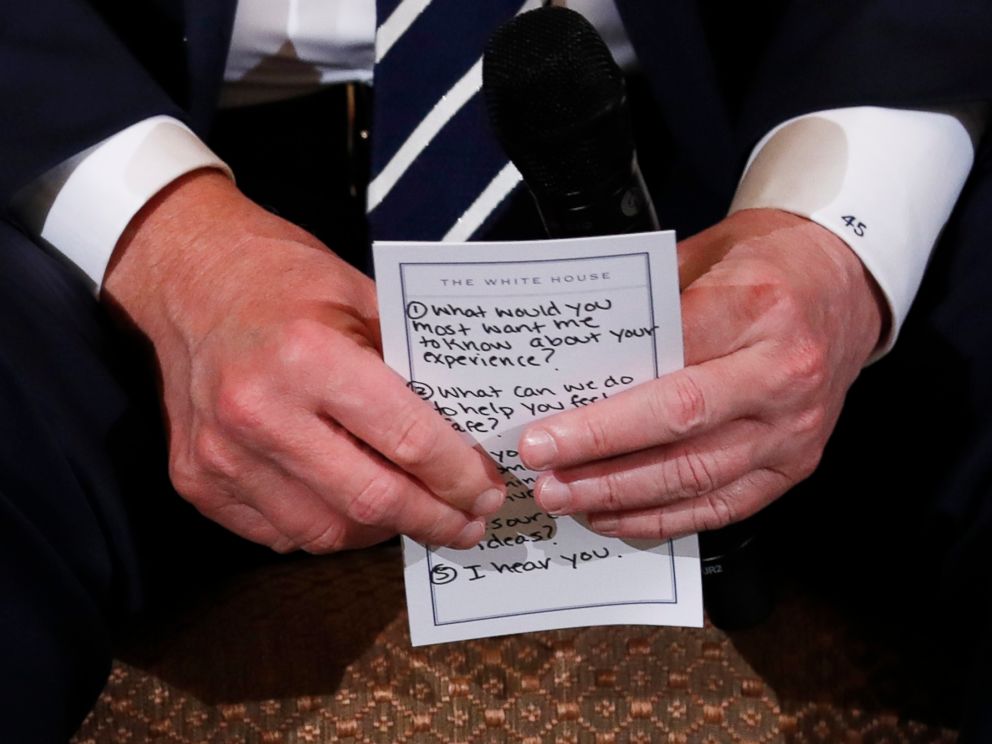 Trump accidentally revealed his talking notes for the meeting, one of which reads "I hear you", suggesting that there was a considerable amount of briefing given to the President before the session. Since the listening session, Trump has said that arming teachers is a feasible way of preventing mass shootings. He said a member of staff could end a gun attack "very quickly".
Whatever happens, it seems that the young people of America will not give up the hope of ploughing gun control legislation through Congress and we are with them at every stage of the fight.