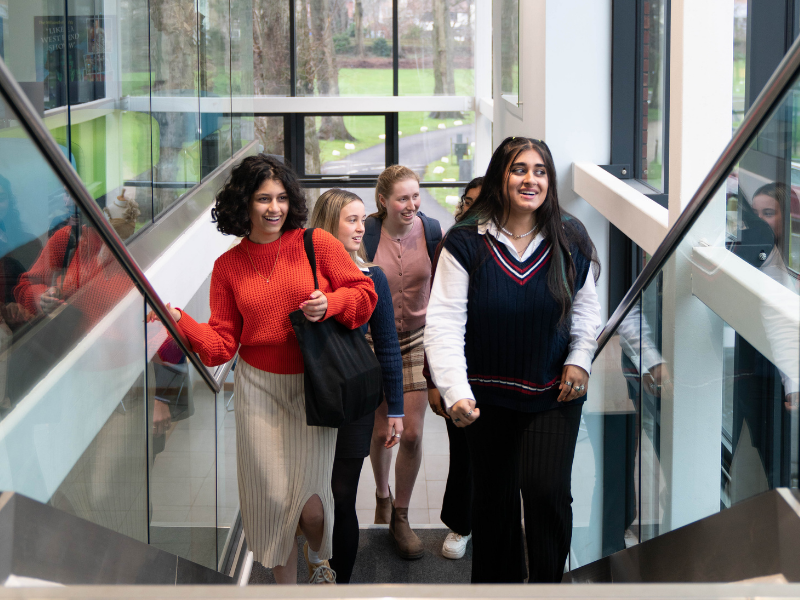 Next week marks the start of a new school year, and for many, the start of year 12. Sixth form will surprise, impress and blindside you.  So to help you know what to expect, here's some advice from a newly minted year 13. 
Your learning is your responsibility
In lower school, learning is very guided by teachers. They provide books for us to write in, worksheets to fill in, and talk us through what to note down. 
Starting from A levels, this support becomes a lot less direct. Of course, teachers are still there to introduce you to topics, answer all your queries about your subjects, and to give out and mark ever-dreaded homework. 
However, you'll have to structure your notes yourself and study a lot more outside of school. A levels go into much greater depth on a greater volume of materials than GCSEs cover. So studying consistently is much more necessary if you want to avoid being overwhelmed by tests. 
But of course, sixth form isn't only about studying. Joining clubs and societies, spending time with your friends, and enjoying your hobbies is just as important. 
Try new things 
It may be a cliché, but, "Just give it a go!" is common advice for a reason. Get involved in as many clubs as you find interesting. 
Try different sports; if the typical options of football, netball and so on aren't your thing, give swimming, climbing, fencing, dodgeball, and any number of other sports your school offers a go. 
Different clubs can really push you out of your comfort zone, allow you to express yourself creatively, or help you meet new friends. 
I personally have really enjoyed set design and debating, which I'd never thought to partake in before. 
This advice extends to those staying at their secondary school too. Year 12 stretches the New Year's tradition of making resolutions and trying new things into a whole year of newness. Even if your environment is the same, the new freedoms of sixth form can help you enjoy existing opportunities more. 
Recommended Reading: Failed your New Year's Resolution? Here's Why
Express yourself 
Finally, you're free from uniform. No more stuffy blazers and white-collared shirts. Unless, like me, your school has a business casual dress code. Still, jade blazers, purple chequered shirts, and Doc Martens allow you a lot of flexibility, even within strict guidelines. 
Besides, clothing isn't the only way to show a bit of personality. 
Indulge in back-to-school shopping, and go wild with stationary and folders. If you're opting for digital notes, perhaps a new case, or stickers. Rules on make-up, nail polish and hair dye also slacken off in sixth form. 
Of course, there's nothing wrong with wearing plain clothes and basic stationery either. I say all this to emphasise that you now have the choice, not the obligation, to change up your appearance. 
Push through small talk 
Old or new school, everyone is open to making new friends at the start of year 12. Whether you find small talk a struggle or love it, it's worth doing it for at least the first few months.
Ask your classmates to lunch. Go sit with a stranger in the common room in your free. Invite acquaintances to see films, browse libraries, and go to town. Cafés can be especially lovely for getting to know someone. 
Recommended Reading: Friendships of Convenience 
Don't forget your new teachers, receptionists, librarians and other staff. Especially now that you're a sixth former, you can have some great conversations with them. 
Bank in on student discounts
You don't have to wait till uni to save as a student. As a sixth former, you can cash in on student discounts at thousands of shops, restaurants, cinemas and more. I personally use UNiDAYS. They have a great app, and their digital student ID works all over the place. 
Lastly, remember to work hard, but to also enjoy yourself. Good luck!
Recommended Reading: Tips for Starting Sixth Form